Massage Near Me
Did you just use that search term, Massage Near Me? Are you looking for somewhere nearby where you can get a massage? Don't want the hassle of getting stressed again when driving home after the massage? Then why not have it right where you are, at home or in the workplace! Adelaide Mobile Massages travel throughout the greater Adelaide Metropolitan area providing in-home and in-office massages.
At Home Massage
That's right, our massage therapists can visit you in your own home. This is very convenient for busy people who don't have the time to travel across town to get a massage. You don't need to provide anything, our therapists bring everything they need, the massage table or chair, towels and the music.
Disabled and Aged Care Massage
If you find it difficult to get out, unable to drive, have limited mobility or live in a retirement or nursing home and need a massage then look no further as we will come to you.
Sporting Injury
Can't get out due to an injury but need some remedial massage treatment to help the healing process?
Our massage therapists can help you, right in your own home or workplace.
Maybe you want massages available at your next sporting event to help keep you and your team relaxed during that big game and reduce the risk of injury? We can do that too!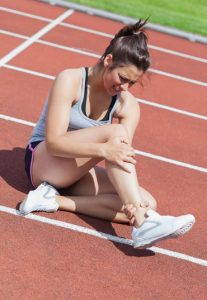 Need a Special Technique?
Our therapists are fully qualified and trained and specialise in particular techniques. If you need remedial, sports, trigger point, lymphatic drainage, myofascial release or pregnancy massages, then you will get it. Just tell us what you require and we will make sure the right therapist is sent to you.
Corporate Massage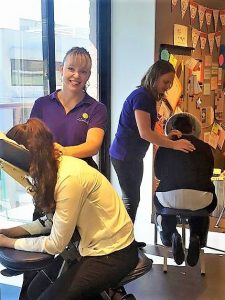 We understand that looking after your staff can be difficult at times, especially when they don't have time to leave the office for a massage.
We can come to your workplace and look after your employees while they work. Taking a short break for a rejuvenating massage doesn't impact heavily on their productivity, in fact, it can help increase it instead.
Feedback from existing corporate clients indicates that the overall performance and productivity of staff increases when they receive regular massages at work. It also shows that you are a caring employer and increases their morale.
Event Massage
Need that something extra for an event? Why not a massage! A neck and shoulder massage might be just the ticket to keep everyone 'chilled out'. Speak to us about your event and the requirements, we're flexible and are sure we can be an added benefit for you and your guests.
Adelaide Mobile Massage – the answer to Massage Near Me
As you can see, no matter your situation or the type of massage needed, Adelaide Mobile Massage is the answer to your Massage Near Me search. In the end, it's not about where we are, but where you are!
Please contact us at Adelaide Mobile Massage and let our massage therapists massage you, your staff or your loved ones for stress relief, pain relief, relaxation and health.