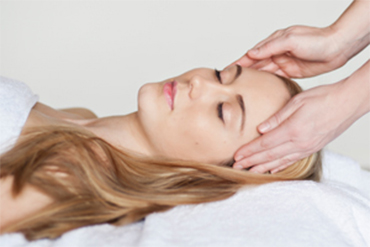 Treat Yourself To A Relaxing Massage In The Comfort & Privacy Of Your Home
Home visits are an excellent way for you to relax without having to leave the comfort of your home.
Whether you are looking for a relaxing massage, suffering from headaches due to stress, or requiring treatment to recover from a sporting injury… we can help you. Plus, you can expect your massage to be tailored to your individual needs too.
Our massages are completely hassle free from your point of view… all you need to do is relax and enjoy the experience.
We provide everything, including:
The massage table

Towels

Luxurious lotions and…

Relaxing music for your comfort
You can rest assured knowing that we pay strict attention to detail, and only employ therapists of the highest standard, who understand the importance of therapeutic touch as part of the healing process.
Group Bookings
If you have special occasions such as hens parties, birthdays, anniversaries etc, we provide fully qualified massage therapist(s), and can tailor everything to your specifications. Plus, we'll also supply either a massage table or massage chair for your special day.
Pricing
Ultimate Indulgence
Prices for 1 client per booking
60 mins
90 mins
2 hours
Business Hours*
$120
$160
$210
After Hours*
$140
$180
$230
Perfect Partnership
Prices for 2 clients with 1 therapist
30 mins
45 mins
60 mins
90 mins
2 hours
Business Hours*
$140
$170
$220
$260
$360
After Hours*
$160
$190
$240
$280
$380
| Memberships | 30 mins | 45 mins | 60 mins | 90 mins |
| --- | --- | --- | --- | --- |
| Ultimate Indulgence 10 Massages |  – |  – | $1200 | $1600 |
| Perfect Partnership 10 Massages | $1400 |  $1700 | $2200 | $2600 |
 All prices include GST.
If you'd like to contact us to make a booking, or speak with one of our staff, please call us on 1300 55 87 55 or make a booking here.
*Business Hours – 9am to 6pm,  Monday to Friday not including Public Holidays.
*After Hours –  6pm-9pm,  Monday to Friday and 9am to 9pm, Weekends and Public Holidays.  
Memberships – $20 fee added to memberships if you wish to pay by instalments 

Health Fund Rebates
Health Fund Rebates are available for remedial massage. You will be provided with a receipt, which you then lodge with your health fund. Please advise the office the name of your health fund when you make your booking. For further information please contact your health fund directly.
Surcharges
A Travel Surcharge may be incurred if a therapist is not available in your local area. After Hours Surcharge applies for bookings finishing after 9pm.
Both of these surcharges will be advised at the time of the booking.
Cancellation Policy
Bookings can be rescheduled for any reason, or transferred to a 6 month gift voucher. Refunds are not available. Please try to give 24 hours notice if you need to reschedule.
If the booking is cancelled with less than 2 hours notice, a 50% cancellation fee will be charged. If the massage therapist has been deployed on the day without a prior cancellation, full payment will be charged.
Memberships
Your Adelaide Mobile Massage Membership is valid for 12 months and not only gives you fantastic savings, but it is also fully transferable. So if you wish to organise a massage for a friend or a family member as a gift, you can use your membership for this.
A Payment Plan is available for memberships, with a surcharge of $20 added to the membership prices if you wish to pay by installments. As a member you save up to $200, so why not join today!
If you'd like to contact us to make a booking, or join up as a member, please call us on 1300 55 87 55 or make a BOOKING HERE.